Search Results:
rv air filters
This item is temporarily unavailable.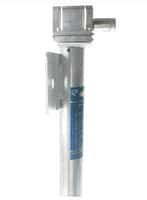 Reico-Titan Heavy Duty Tripod Set
The Rieco Titan RV Heavy-Duty Truck Camper Tripod Jack is a precision engineered jack with the ability to lift the weight of a 2,000-pound vehicle. If you need to repair your car and need durable support to elevate it, ...
15.1798