PPL Customer Comments and Feedback - PPL Motor Homes
Our customers are our best source of advertising and we are proud of what our customers say about our proven RV consignment sales program. A number of comments we have received are included below.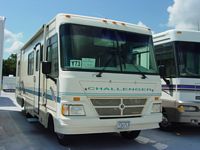 Tried for 3 months to sell my motor home in Conroe, TX. Took to PPL Motor Homes and sold in about 3 days. Very Satisfied !
Robert F.
Conroe, TX.


I was pleasantly surprised at the way everything moved along & how quickly I got my money. Thanks a million!
Herb C.
Azle, TX.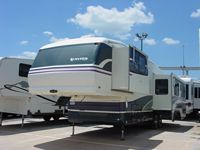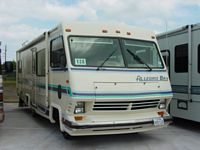 I don't think I could improve your operation. I was very pleased with all phases of my dealings with PPL and your staff and services. This was the second RV I have sold through PPL. The other one was a travel trailer that you sold for me in 1995 before I bought the Allegro motor home from you. The travel trailer sold in one weekend before you even had time to detail it. You guys do a great job. Thanks!
Robert W.


Friendswood, TX.




Overall we had a very pleasant experience. Everyone we had contact with was extremely knowledgeable and so nice. Kept us informed
about the sale. Got our approval regarding the sale.

Best site on the web. Have made many purchases and I could not be more satisfied. Keep up the great work!!!







Sales price. Short length of time listed to sale. I am extremely pleased with your integrity and sales success. Thank you very much! Thanks to your whole staff (sales, clerical, service). Well done!








The things that impressed me was the fastness my unit was sold. I had visions of my unit sitting there on your lot the 3 months and us coming after it. The second thing is the internet advertisement. I think this is a good tool and its very effective.








Efficiency, Ethics, Straight-Forward. Excellent service both buying and selling.








This was a wonderful way to sell our travel trailers and it was handled so smoothly. Thank you.


Edmond B.






We have sold two RV's at PPL and have had great success!








I was very pleased that my RV sold in one week at a fair price.








Thanks for a great job in selling our motor home.








I am amazed at the speed and efficiency of the sale. I am very pleased that you sold it in 2 weeks! Thanks!








Everything in the process was explained up front with no surprises. They are professionals.








Very professional service and friendly, too. I really enjoyed working with PPL, it is a great place to sell your RV and trailer @ a great price, too!








Your people have always been pleasant, courteous, and helpful to me. Have traded with you for a long time.








I checked the internet first and found your site easiest and most thorough. When I called the lady on the phone was courteous, patient and helpful. Everything was explained to us by the appraiser and sales person.








Everything about selling the RV was explained very well.








A brief note to commend PPL on the efficient way in which you recently handled the sale of my RV. Your employees are polite and friendly. Many thanks.








On a scale of 1 to 10 you got a 10 on time to sell my RV.








Thanks for selling my RV. You guys did a great job! Nice to find people you can trust to do you a good job.








Thanks you for the fast sale of my Cardinal 5th wheel. I knew it was a good bargain but I did not expect it to be sold so fast. Thanks again.








This is the second time I have used your service with complete satisfaction.








Able to get to the public better than me trying to sell it on my own. Thank you for selling our motor home at a higher price than the book quoted.








Appraisal process was fair and professional, sold quickly and for only slightly below my asking price. Great Job!







Knowledgeable appraiser, friendly staff. I did not expect to sell it so fast. Great job !








The rapidity of the sale. The essential non-involvement of us as the seller, thus the ease of the sale. Keep up the good work. You provide a valuable service.














Eric and Sylvia were friendly, knowledgeable & so helpful ! Even though we came for the Chinook, the great selection helped conform our choice. We just returned from our first RV trip & had a wonderful time. All of our friends wanted to know where they could get a Chinook. We are thrilled with the whole experience !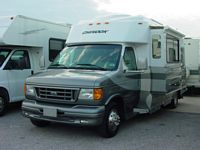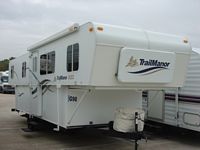 I was so impressed with the entire PPL Operation. We purchased just an entry level trailer but were treated with the same courtesy & consideration as though we had purchased a luxury coach. We'll definitely be back!




The staff at PPL make you feel so comfortable. If I need any other RV's, travel trailers, etc. PPL is the place to shop.

Arner T.
Inglewood CA.

I purchased a 1992 Winnebago Brave Class A motor home. My sales rep was Frank Price. I would like to take this opportunity to express the quality of service I received from your organization and Frank Price in particular. Frank has a deep knowledge of motor homes and was able to completely answer all of my questions. He was kind, friendly and very helpful, as were all the employees of PPL. When it comes time to upgrade, my first and only choice will be PPL Motor Homes.
Jeremy B.
Florida, CA.
Good advertising on internet. Good pictures of product. Very smooth process, one of the best services I've ever used.
Malcolm B.
Galveston, TX.
I found it odd for PPL to be in an RV Trader magazine, so I came down and was amazed at how much better it was going to be to find an RV this way then thru magazines or stumbling across one.
Randy B.
We have been coming to PPL for years and now we finally have the motor home of our dreams. Thank you.
Bruce V.
We have nothing bad to say about PPL. We really enjoyed doing business with everyone involved with the purchase of our RV.
WJ R.

I had a wonderful experience purchasing a motor home at PPL, your employees are fantastic people who are very knowledgeable and friendly to their customers. I wish PPL and all its employees continuing success!!
Larry C.
Cleveland, OH

I want to say thank you to all that helped us make our dream come true. It was a joy working with you.
Randall C.

We were very pleased. If we ever buy or sell again you'll be the first place we'll go!
Richard G.
Large selection of clean RV's. This is the place to buy a RV, I will tell all my friends.
Ewell W.
Everyone I met was friendly and very helpful. Just a note to say we were very, very pleased. Thank you!
Robert M.

You have the best website on the web. We shopped for 6 months the found you all and bought within 30 days. Customer service before and after sale - Great
James/Deborah P.

I've owned several motor homes but this is the first one I've bought sight unseen. I'm very pleased with what I got. The RV was exactly what the salesman said it would be. Closeout time was exactly what I was told.
Truett A.

Good, courteous service, no hard sales, very nice atmosphere. We were taken care of without being told or thought of as not acceptable buyers.
Maria L.

Everyone willing to answer all my questions. A great experience for a first time buyer. Thanks.
William/Barbara S.

No high pressure sales. I was allowed to make my own choice. Very nice people to deal with.
Susie/Jerry G.

This is our second motor home and we have purchased both from PPL.
Kenneth/Gloria D.

No hassle, No high pressure. Although we did not but a "New" motor home we were treated like we did! Thank you all!
John/Ann S.

Return to top
This answer is very late in coming to you. The guys that worked on my motor home went above and beyond their required responsibilities.
Larry V.
Port O Conner, TX

We were very impressed with our service rep handling of the problems we were having. Questions were answered and phone messages if left, were returned promptly. Our coach was ready when promised
EJ M.
South Houston, TX

The work I had done was not complicated or too technical, but was done professionally.
Duane P
Missouri City, TX

We were happy to travel 800 miles for your service. Keep up the good work! Thank you again.
Don R.

You know, nothing ever goes perfect, but your service writer makes every effort to make things work out.
Dick D.
Houston, TX

Return to top
Parts Comments
The entire staff in the parts and service department has been courteous, helpful, and pleasant to work with.
Bob J.
Spring, TX

I had an "accident" with my roof top A/C and others offered me a replacement for $800+. Your helpful staff talked me through the replacement process and THANKS to PPL I saved a bundle of money. Thanks RT.
Rodney T.
Early, TX

The part I needed had to be ordered direct from the factory. The salesperson was very knowledgeable and helpful. The order arrived timely. Good Service!
Marguerite L
Houlton, ME

The person who helped me was Gary. He did a good job letting me know what part number I needed. Thanks a lot.
Vern D
Lake Jackson, TX

You have very knowledgeable and courteous staff, and super fast shipping. I will look no further when I need another part.
George C.
East Haven, CT

I ordered the parts one day and received them the following day. Very unusual and excellent service! Thank you!
David M.
Gainesville, TX

Quality service, merchandise and characteristics are hard to find this day and age. Keep up the good work, and never settle for less.
George O.
Apple Valley, CA

Spoke to the Internet guy, and he was simply great! He spent a few extra minutes with me on the phone to ensure I was ordering the correct part. A first class employee! (I think his name was Mr. Brown?) I will be giving you my future business.
James M
Cheraw, SC

I was very pleased to do business with PPL. Their staff was friendly, knowledgeable and quick to return phone calls. I will most likely use your website for future orders.
Francine C.
Mastic, NY

I am amazed how quickly I received the air conditioner after placing my order.
George A.
Skiatook, OK

This was the best experience I have had dealing with an RV parts dealer. Thanks for all your help!
Charles W.
Baltimore, MD

We have an older camper. Sales person went to the limit (we think) to help us. Everything is working fine. I would definitely to business again.
Glenn B.
Sandusky, OH

Salesman gave us a 3 day UPS delivery date. It came in 2 days from Houston, to our rural Cleveland, OK address. We were pleased.
Clarence B.
Cleveland, OK

Your parts person, Earl, was very helpful and knowledgeable of products. I will do business with him again.
Paul B.
Zachary, LA

An employee named Zach was a big help in helping me get a blower motor for my 20 year old Range Wood. He got out of his chair, got the part and described it to me over the phone. I ordered it and it fit and runs perfectly. It is better then the original. Thanks.
Carl B.
Thanks for being so understanding, as I had a flat and was an hour late, but you worked me right in. Thanks to your receptionist for being so helpful with giving me directions.
John S.
You folks are honest, reputable, reliable and a pleasure to do business with.
Robert F.
A really smooth operation, you guys know what your doing.
Jerald L