X
$14.99 Shipping Promotion applies to Online Orders with Standard Ground Shipping to the lower 48 US States only.
Some restrictions apply. Simply add items to your cart and enter your shipping address to see if your order qualifies.
RV Satellite Antennas - Winegard Trav'ler - HD Ready - 22-1323
$2,916.44
Sale Prices Shown are Valid Until 12/10/21.
PRODUCT DESCRIPTION
RV Satellite Antennas - Winegard Trav'ler - HD Ready
Item 22-1323 | MFR# SK-1000
RV Satellite Antennas - Winegard Trav'ler - HD Ready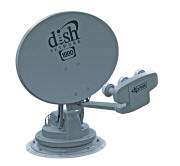 Model SK-1000
For DISH Network
Part # 22-1323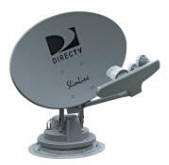 Model SK-SWM3(Slimline)
For DIRECTV
Part # 22-1320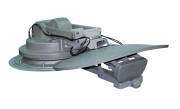 Travel Position
Only 10" High
Improve Your On the Road TV Watching Experience with the Winegard Travler Series RV Satellite Antennas.
Strong winds and yucky weather interrupting your favorite shows and games? Travler antennas are built on a newly engineered mechanical platform that provides more stability giving you uninterrupted signal acquisition, a much stronger signal and much less frustration.
Compatible with all RVs, no domes, no extra switches, and an HD signal without an HD converter. It is automatic and a single button extends the antenna from its travel position.
Both of these antennas are automatic multi satellite units because they are manufactured with approved and certified DISH Network and DIRECTV reflector antennas, giving you the highest gain for max signal strength.
These antennas offer a complete and more comprehensive viewing experience than other antennas. Thats because the Travler antennas allow you to connect to and view up to 5 different satellites at the same time. You can watch separate programs located on different satellites on different TVs at the same time, just like home.
The Travler antennas are compatible with all satellite receivers and some DVRs. They also support a multi receivers at once.
These dishes are for stationary use only.Travler Dish for DISH Network 1000(Model: SK-1000)
Equipped with a 3 LNB feed to receive all DISH 500 and DISH 1000 programming. Dish simultaneously receives programming from KU-band satellites 110?, 119? and 129?. DISH 1000 programming only available in DISH Network recommended areas. Contact DISH Network for coverage area. Dimensions: 42"L x 26"H; 45 lbs. Weight = 45 lbs. Low 10" travel height
Trav'ler DIRECTV SWM Slimline (Model: SK-SWM3)
Get HD that domes can't! The SK-SWM3 DIRECTV Slimline is the only mobile automatic antenna to offer maximum DIRECTV HD programming. Never miss your favorite shows again with the power of multi-satellite viewing. Watch any program on any TV in the RV.
Provides simultaneous reception from 99?, 101? and 103? for complete SD and HD programming. (Programming refers to all national programming on 99?, 101? and 103?. Does not include local programming.) Record and watch in any room with one DIRECTV HD DVR. Low 10" travel height
Need a compatible reciever?
Check out our selection
.
Want to see other satellite antennas?
Go here
.
FREQUENTLY BOUGHT TOGETHER
More Details
EXPAND
Manufacturer Numbers

SK-1000, 24-0176

Freight Charge Residential

110

Manufacturer

Winegard

UPC List

615798398354

Freight Charge Commercial

100

Product Cross-Sells

22-1320
24-1137
93.0052
93.0051
72.0330
71.5152
72.0351

Related Products

22-4001

Popularity

3324

Antenna Type

Automatic

Brand

Trav'ler

Color

Black

Network

Bell (HD)
Dish Network (HD)

# of Receivers

6

Video Link

https://www.youtube.com/watch?v=n0mhFkW8jfA